We offer cutting-edge tech
to help you communicate in your event space
We're with you every step of the way.
We help you plan and build the audio-visual space, and then provide operational support.
Our event services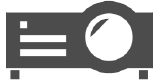 We plan audiovisual experiences for an event space
Our highly experienced team offers audio-visual solutions that create more effective event spaces for a variety of situations, including trade fairs, seminars, art exhibitions, and concerts.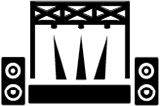 We provide equipment hire and operation services
With our extensive inventory (around 15,000 items), we can help you find the equipment that best suit your needs. We also offer total, end-to-end support, including pre-event on-site testing, transportation, installation, and operational support during the event.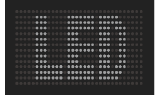 We offer large LED vision and other systems for stage events
Leveraging our extensive track record and operational expertise, we offer the very latest in stage event solutions, including LED vision and visual motion control systems capable of projecting large and striking video imagery.
Solutions
M

ICE Meeting,Incentive,Convention,Exhibition
We deliver the ideal solutions for MICE, including largescale ceremonies.

For formal occasions such as MICE, we understand that customer service, as well as tech, is essential for delivering the perfect experience for customers.
We also have plenty of experience in events other than MICE. No matter the type of event, we offer flexible and creative ideas that are tailored to your needs, not cookie-cutter formulas. We use a consistent management framework from the inquiry stage to the event, which ensures that your needs are fully reflected in the event.
L

ive Concert
We draw upon our extensive expertise to deliver live performance events that thrill and inspire

Our operators have extensive on-site experience in live performance events. They understand how these events feature dynamic, second-by-second changes, and can flexibly respond, allowing for artistic improvisation and audience response. Whether the event is staged outdoors or indoors, we will work seamlessly with the lighting and sound crew, and will remain on hand from installation through to operation and removal.
E

ntertainment
Our innovative ideas create buzz-worthy events
E

xpo/Overseas
We use our global network to deliver the same quality abroad as we deliver at home

Our extensive inventory in Japan, coupled with our global supply network, enables balanced service delivery internationally. We have our own skilled team, and we also work with knowledgeable local teams and make arrangements with other companies as necessary. In this way, we can guarantee that the solutions we deliver overseas will be of the same standard as those we deliver in Japan
You can hire the following types of equipment